Then you will love these fun projects that you can do with your kids!
These adorable Party Hat Favors are a fun craft project for a Saturday afternoon or to be used as party favors. They are super cute and super fun!
It's Play Dough!!! Enough said. Who doesn't love playing with Play Dough?
Gold coins, a rainbow and fluffy clouds in a jar! How awesome is that?
These St.Patty's Day in a Jar project would be great for kids of all ages. They're not only fun to create, but would make cute centerpieces during the holiday and also cute gift ideas for teachers, friends and family.
There are so many things you can derive from this idea! Using a canvas, cloth, a piece of paper and frame or laminate, a t-shirt. The ideas are endless!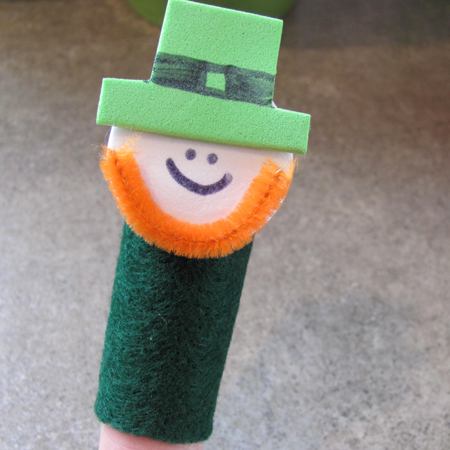 How cute are these? Your little ones will have a great time making these adorable finger puppets, followed by a fun time playing with them! This is a great St. Patrick's Day craft for preschoolers, as well as big kids! :)
This is a super easy craft for kids of all ages. You could make one, two,or even a bouquet of chenille shamrocks!
Why bother with macaroni art when you can make Fruit Loop art? This is such a cute idea for a great St. Patrick's Day craft idea for kids!
Like what you read? Share it on Pinterest for other's to enjoy!